Post by Sanjay Gupton on Jan 16, 2020 13:13:45 GMT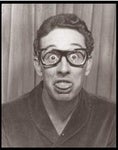 "We'll fix it in the mastering" is not a phrase you will ever hear, or at least you shouldn't. When I'm mastering, my job is to make sure there aren't any crazy peaks or level variations and give the manufacturer something they can press and put in a store. If I'm doing much more than that, either the recording engineer fucked up or I am fucking up by imposing my own will on the project. The decision for the sound is the client's, not mine. I've always found the concept of a mastering engineer with a "signature" sound ala STeVE to be contrary to what the job is supposed to be.
The Mark Linnett comment about the DCC Pet Sounds being something that a listener might enjoy, but it not being Brian Wilson's intent kind of sums it up for me.
Edit: I don't mean to make it sound like I'm shitting on the people who do this professionally, which I am not. But I think people like STeVE do a disservice by making it seem like this is some magical process. It's not. A competent intern could do a half decent job with decent source material. But I've worked with people who seem to think mastering is some fix for their shitty recording and it's not.
You nailed it BuckO! "fix in the mix" & "fix it in mastering" are phrases you DON'T ever wanna hear. Therefore, It's best to avoid mop up jobs & turd polishing whenever possible. Shit does happen, it's the nature of the game. However, the ideal is to get it all correct early on in production, so it doesn't come back to bite you in the ass later.
I'm NOT offended in the least. You're telling like it is and calling sTeVe on his huckster bullshit. I've sat in both chairs, mixing & mastering. It's just a job, and occasionally can get boring at times... That's why I think hoof is such a Bozo putting himself on pedestal and posing with "master tapes." (lmao)what an idiot. It's the Artist's talent on those records which make them great, the technical is merely secondary. Truth is, a catchy song and especially a great song will ALWAYS transcend its recording medium. Most ppl don't care if it's stereo/ mono and nor shitty mix can kill a good song.
Those are good mastering habits you're practicing.
Right, it's the Client's choice, they are paying the tab.
"signature sound" my ass...
sTeVe is the rfreeman of mastering engineers...
if you're reading this Gnrat, climb out of Hoof's tailpipe and get some fresh air.
MYKE does NOT like this.
MYKE can't wait for Chris Bellman's new record.