Post by hoffa_nagila on Oct 9, 2018 17:49:31 GMT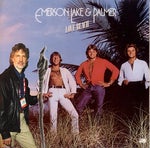 I went to a very advanced and rigorous high school, filled out mainly with intelligent young men (a few knuckleheads like me were somehow admitted), and despite all of us being expected to write at a college level, none of us could have ever written in such a way. And in fact, we did have school forums, many of which were directly monitored by teachers and considered towards our class participation. There was also a rock music forum (ostensibly set up for the Rock Music Club) and even the most pompous of poats still read like teenage musings. (As it was a Catholic school, we also had a religious forum, which gained notoriety when a debate erupted regarding abortion. It's even funnier now to recall it as I realize it was all young men discussing the topic...)
Now, as Sound Doctor is clearly on some level a kid (the videos and special sessions with Fremer), my theory is that a parent is using the boy as a mascot, or a less likely possibility that the kid is choosing to espouse and poat the opinions and banter of father or whoever in some sad attempt to "fit in." And I can half relate to that. I was on forums since I was ~15 and when your main interest is beatardom, you're not gonna find many people your age, at least not in this century. But I never resorted to such behavior. I'd sometimes repeat opinions of my father's in order to have something to say, but labelled as such. And for most of my "youth" my forum of choice was the Macca Board, where the apparent average level of education was 6th grade.

And on that note, I think I'm gonna bow out of responding to this thread for now. If this really is a kid, or at least involves the kid as more than just a puppet, than I don't want to get involved.

Fuck, the Hoofman board is a weird place.

Well, actually, one last comment. I had an idea for a horror movie:
I Was A Teenage Beatard